X Ray Texture Pack for Minecraft Mac
version 4.0.0 |

mac

---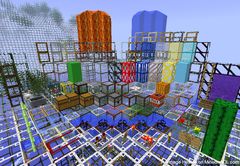 Name:
X Ray Texture Pack for Minecraft
Version:
4.0.0
Size:
1.82 MB
Category:
Mods Maps
License:
Free
Released:
2016-01-29
Developer:
Eraiya
Downloads:
754
Description
X-Ray Texture Pack is a Minecraft Texture Pack that will change all textures to be transparent. Now what you will see is only the border around the blocks. This will make your life much more easier when explore the cave or finding your desired blocks to mine.
With X-Ray Texture Pack, now you can easily find diamonds, gold, and lapis lazuli as easy as finding sand.
Screenshots