Popular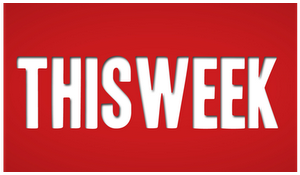 ---
AntiSteg 2.00
AntiSteg is a command line tool for cleaning images and AVI files of potentially harmful
stega...

1.14 MB
ROM Helper v10.1.1507.08
KaraFun Karaoke Player
Startup Product Manager 2.16
Rokario Bandwidth Monitor 2.0
Gigabyte G1.Sniper 2 (rev. 1.0) Creative Audio Driver 6.0.01.1327
Windows 8 Developer Preview 8
Army Girl Dress Up Game
Biostar A780L3C Ver. 7.x Realtek LAN Driver for Windows 7 7.049.0927.2011
AOMEI PE Builder
KOPLAYER Mac
KOPLAYER Mac is the best free Android emulator in the world at present. KOPLAYER commits itself to b...

399.59 MB
Spider-Man 2
xVideoServiceThief 2.4.1
Celtx 2.9.1
Active Dancer
aTube Catcher 3.8.1390
SuperDocker 3.0.3
JustLooking 3.3.3
Free Spider Solitaire 5.0
YoWindow 4.0.23
FOX 2 News 4.0.23
Ver 1.06.201.1585, for android 1.5 and up FOX 2 News now offe...

1.46 KB
Media Buttons 4.0.23
Eminent DLNA UPnP Player 4.0.23
Applanet STATUS Check 4.0.23
Olymbuzz: Olympics 2012 London 4.0.23
Weird Laws 4.0.23
Pleasure Droid 4.0.23
Gears ES2 eclair- 4.0.23
Click2Houston 4.0.23
Cardboard 4.0.23