MEKURI
version 1.0 |

windows

---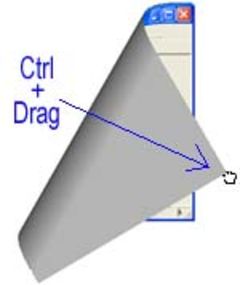 Name:
MEKURI
Version:
1.0
Size:
4.79 MB
Category:
System Tools
License:
Free
Released:
2005-10-10
Developer:
Mbi Corporation
Downloads:
298
Description
When you want to confirm the content of the window under the overlapping window,It can be seen by usually clicking the button of the taskbar or clicking a lower window.
"MEKURI" is a program that can turn over the window by dragging the corner of the window to turn over the book and the note.
Although only the Windows version is released now,the future, we will make it to the program that operates by all OS such as MacOS, and Linux,etc.
"MEKURI" is word of Japan. The meaning is to turn it over.