MyMediaBookmarks
version 1.5 |

windows

---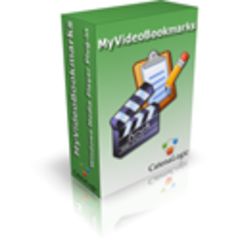 Name:
MyMediaBookmarks
Version:
1.5
Size:
2.31 MB
Category:
Video Players
License:
Free
Released:
2008-04-27
Developer:
Catenalogic
Downloads:
414
Description
Always watching videos with Windows Media Player and have to leave in the middle? Then you need to remember the position of the movie and continue later.
The same for audio! Are you in the middle of a great mix and you need to leave in the middle? Don't bother searching the last position any longer. Let MyMediaBookmarks do this for you!
MyMediaBookmarks is a Windows Media Player (WMP) plug-in which allows you to create bookmarks for audio and video files. This free, easy to use plug-in can automatically create bookmarks and continue audio and video files. This way, you don't have to keep remembering the position of the media and seek to that position when media is interrupted.