Ignis Fatui Mac
version 1.1.1 |

mac

---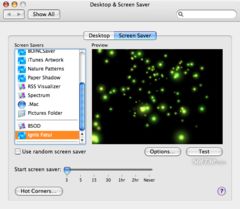 Name:
Ignis Fatui
Version:
1.1.1
Size:
113.25 KB
Category:
Screensavers
License:
Free
Released:
2007-05-15
Developer:
Martin Thorne
Downloads:
180
Description
Ignis Fatui is an OpenGL screensaver that a shows a shifting system of glowing lights as they flow past your screen.
Features:
Selectable color palettes and directions of motion.
Adjustable particle count for lower-end machines.