Haunt - The Real Slender Game Mac
version 1.0 |

mac

---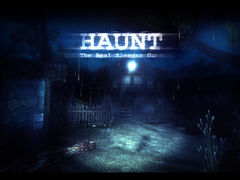 Name:
Haunt - The Real Slender Game
Version:
1.0
Size:
270.2 MB
Category:
Action
License:
Free
Released:
2013-01-23
Developer:
Paranormaldev
Downloads:
633
Description
Haunt (originally named Haunt: The Real Slender Game) is independent adventure/horror game project inspired by Parsec Productions "Slender: The Eight Pages", which was based on Victors Surge "Slender-man" idea.
Our project can be called "FPH" (First Person Horror - cool, huh? ;)) and actual version of this game is still in beta stage. More important thing is that "Haunt: TRSG that uses slender-game gameplay has become some kind of prototype for much more bigger project, that will provide unique story, gameplay elements, environment and will be inspired by many paranormal activities that appeared in our world. Yes - we will do anything to keep it free - even in case of Haunts successor. It is all in your hands!