Free CraigsList Reader Pro
version 4.7.5 |

windows

---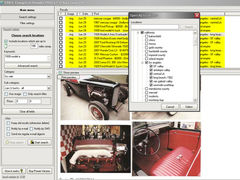 Name:
Free CraigsList Reader Pro
Version:
4.7.5
Size:
5.38 MB
Category:
Web browsers
License:
Free
Released:
2013-06-03
Developer:
Craigspal Int.
Downloads:
867
Description
CraigsPalFree - CraigsList Reader Pro, search multiple CraigsList cities for ads in your city, state, zip code radius or even at a global level. All listed in single screen.
No more City restriction, no more browsing back and forth the web browsers, CraigsPalFree is simple, precise and powerful Craigslist reader tool. It has plenty of attractive features, being quite easy to operate and having a high degree of functionality. Without a doubt, each time when you will use this craigslist search tool you will be provided with the kind of results that you expect and nothing else. The content is especially filtered so as you don't spend your time entering over and over same search names, everyday. joy enjoy your morning cofffe, read the digest of your Craigslist filters and preferences.
Here are some key features of "CraigsPalFree":
* NEW!!! Multiple/any/all Craigslist sites searh in single result screen (no limitations)
* Highly filtered content set by you
* Advanced keyword search interface
* Negative search feature (-keyword)
* Craigslist previewer screen
* Browsing with keybord shortcuts
* Sort results by location, date, price
* Spam flagging feature
* Filter boolean results
* Multi OS compatibility
* Map of locations
Screenshots