YahDecode - Yahoo Archive Decoder
version 0.4.2 |

windows

---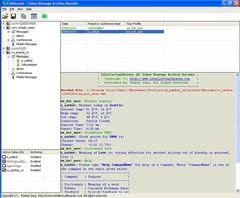 Name:
YahDecode - Yahoo Archive Decoder
Version:
0.4.2
Size:
53.03 KB
Category:
Instant Messaging & Communication
License:
Free
Released:
2005-04-11
Developer:
Intellectualheaven
Downloads:
214
Description
YahDecode is a Yahoo messenger archive decoder. It can decode archived messages and archived conferences of any yahoo user without you having their password. It has another cool feature which lets you enable archiving for any yahoo user without having to know their password.