Chart Fusion
version 1.5.2 |

windows

---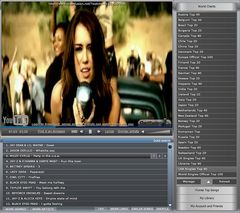 Name:
Chart Fusion
Version:
1.5.2
Size:
464.92 KB
Category:
Video Players
License:
Free
Released:
2009-12-07
Developer:
Softwiz Labs
Downloads:
653
Description
ChartFusion is a free music player + online multimedia service available on all major platforms, aimed at helping users discover music they enjoy by combining information from a wide range of charts from all over the world with freely available video content on YouTube.
Users can discover new music and create their own playlist using various tools like an ever growing list of charts gathered from all over the world, customizable live feeds providing the most popular songs on iTunes from different countries and genres, and custom searches for their favorite artists/songs.
ChartFusion is a service intended to provide increased user interaction. With this thought in mind users can start their own online radio station by broadcasting what they are playing so that their friends can tune in and automatically listen to the same songs at the same time. Most popular and most recent broadcasts are featured on the main page as well as in the "Now Playing" section and users can discuss music on the community forums or on each member's personal chat room.
It provides online backup/restore functionality so that personal data like searches, playlists, charts and others can be easily transferred between different computers, permitting seamless access to the music you like at home, at work or on the road.
ChartFusion also provides advanced features like a similar artists and/or similar songs retrieval system which is able to find a set of artists and songs humanly perceived as related to or resembling the selected artist/song. Using this tool users can easily discover music they may like based on music they already love.