Veoh Video Compass for Internet Explorer
version 1.5.2.1058 |

windows

---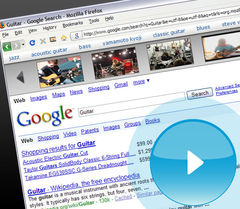 Name:
Veoh Video Compass for Internet Explorer
Version:
1.5.2.1058
Size:
670.06 KB
Category:
Video Players
License:
Free
Released:
2011-08-11
Developer:
Veoh Networks, Inc
Downloads:
760
Description
Watch Internet TV FREE from your browser. The Veoh Video Compass surfaces powerful, relevant video and search recommendations as you use some of the Web's most popular sites, including Google, Yahoo, YouTube, MSN Live, Wikipedia, Best Buy, Amazon, Ask.com, and many more.
If you find a video you want to watch, you can play it without leaving the page.
Our suggestions are based on the search behavior of millions of users, and
their many millions of searches and video views. Now you can enhance your search
results with video and search recommendation that make sense for you and help you:
- Find videos you forgot about
- Watch things you didn't know existed
- Uncover something new
Check out what the analysts are saying...
TechCrunch:
http://www.techcrunch.com/2009 / 01 / 22 / veoh - video - compass - a - handy - automatic - video - search - plugin /
CNET WebWare:
http://news.cnet.com/8301 - 17939 _ 109 - 10138819 - 2 . html
With the Veoh Video Compass™ you can find videos that enhance your online experience, whatever you are doing online, wherever you are online. If you're looking for the latest digital camera, you can find and watch video reviews without leaving the site. If you're checking out new videogames for your game console, you can watch trailers
and reviews without leaving the page.
This add-on comes with a 'Family Filter' to control or hide the display of mature content.
The filter is turned on by default. You can turn it off by clicking on the down arrow next
to the Veoh icon to the right of your browser address bar and selecting 'Turn Family Filter OFF'.
Veoh respects your privacy and does not collect personally identifiable information with the add-on. Veoh does collect anonymous data on search terms and videos viewed in order to improve the related videos and related search terms that are provided in the add-on. Please read our privacy policy to learn more.