Runescape Mac
version 1.2 |

mac

---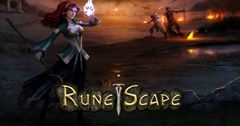 Name:
Runescape
Version:
1.2
Size:
116.9 KB
Category:
Adventure & RPG
License:
Free
Released:
2012-09-27
Developer:
Jagex Ltd
Downloads:
989
Description
RuneScape is a massively multiplayer online game, set in a fantasy world of warring races, ravaged landscapes and sinister powers. The game is updated twice a month with new content, quest, skills and challenges.
Consisting of both a free and members version of the game, the thriving community of RuneScape – home to more than 5 million active players and over 950,000 subscribers - is filled with excitement and adventure. Wherever your interests lie, there will something to suit you - farming, fishing, crafting or cooking; you can even build and maintain your very own house. In fact, with more than twenty unique skills to learn and over a hundred quests to conquer, there is something for everyone.
Runescape is one of the most accessed and popular of the virtual worlds, particularly amongst young people aged 11 -18. It takes the form of a Tolkeinesque quasi-medieval environment incorporating towns, buildings, dungeons, forests, landscapes and seascapes within which gamers live their virtual lives. As in the material world, interactions between players are framed by the environment and life is determined through the social practices of those involved. Gamers can act out different subject positions and experience identities outside of their own material identity. They can also concentrate on particular characteristics that they may not be able to express in the real world.