Slender: The Eight Pages Mac
version 0.9.7 |

mac

---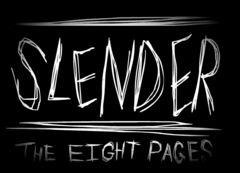 Name:
Slender: The Eight Pages
Version:
0.9.7
Size:
66.46 MB
Category:
Adventure & RPG
License:
Free
Released:
2015-02-25
Developer:
Parsec Productions
Downloads:
1070
Description
Slender: The Eight Pages, originally known simply as Slender, is a free download indie-developed first-person survival horror video game released in June 2012 as a beta for Microsoft Windows and OS X, utilizing the Unity engine. The game is based on the fakeloric figure known as Slender Man, who is known for the abduction of children in mysterious, dark settings.
Slender is a first person horror game created by Parsec Productions where your only goal is to find 8 manuscripts about the Slender Man, a paranormal creature.
The more directly you come in contact with the Slender Man, the faster your sanity drains.
Tips:
- The enemy can capture you if it gets too close.
- Do not look at the enemy for too long, or you will lose. The further you are, the safer it is to look.
- Your flashlight has a limited battery; it will not drain when turned off. You also can look at the enemy
longer while it is off. However, having it off will make you easier to catch.
- Jogging/sprinting causes your stamina to drop; it recovers when walking, and recovers twice as fast when
standing still.
- Sprinting causes your maximum stamina to drop slightly; jogging does not.