X Sticky Notes Lite
version 5.0.0.16 |

windows

---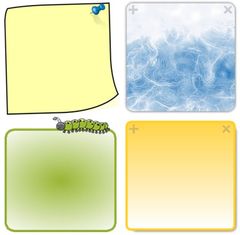 Name:
X Sticky Notes Lite
Version:
5.0.0.16
Size:
415.13 KB
Category:
Calendars & Planners
License:
Free
Released:
2013-08-26
Developer:
Tuyaping
Downloads:
210
Description
X Sticky Notes - Simple, effective, useful and user-friendly sticky notes & reminder for windows. It expands the meaning of sticky note with many features:
You can let notes stay on top always, or pin notes to desktop, notes always show even pressed Win+D.
If you do not want desktop get mess by many sticky notes, You can hide your note by dragging it to any edge of your screen, when mouse touch the hiding note's border, it will show again.
You can stick note to window or program, for e.g. document or web page.
You can copy & paste (drag & drop) large text into note.
You can drag & drop files(documents, programs, pictures), folders as note's attachments. the attachment can place anywhere in your texts, double click to open it.
You can set powerful reminder by daily, weekly, monthly.
The software integrates many beautiful skins, you can also customize the skin by powerful skin wizard.
Despite all these features, Install and run the program without administrator privileges, the zip of X Sticky Notes weighs only 0.4MB, and very low CPU & RAM cost.
Screenshots